Breast Uplift / Mastopexy
Often referred to as a 'mastopexy', or more simply just a breast lift, Breast Uplift surgery involves the tightening of the tissue around the breast to offer more shape and support, consequently raising the breasts. Throughout our lives, there are a number of factors that can negatively impact the fullness and support that once gave our breasts the beautiful, natural shape that we desire. A breast uplift can help women to regain their confidence after aspects such as ageing, weight loss and childbirth have all taken their toll on the body. In many cases, patients choose to combine a breast uplift with breast augmentation surgery in order to correct the position of the breasts while volumising and lifting.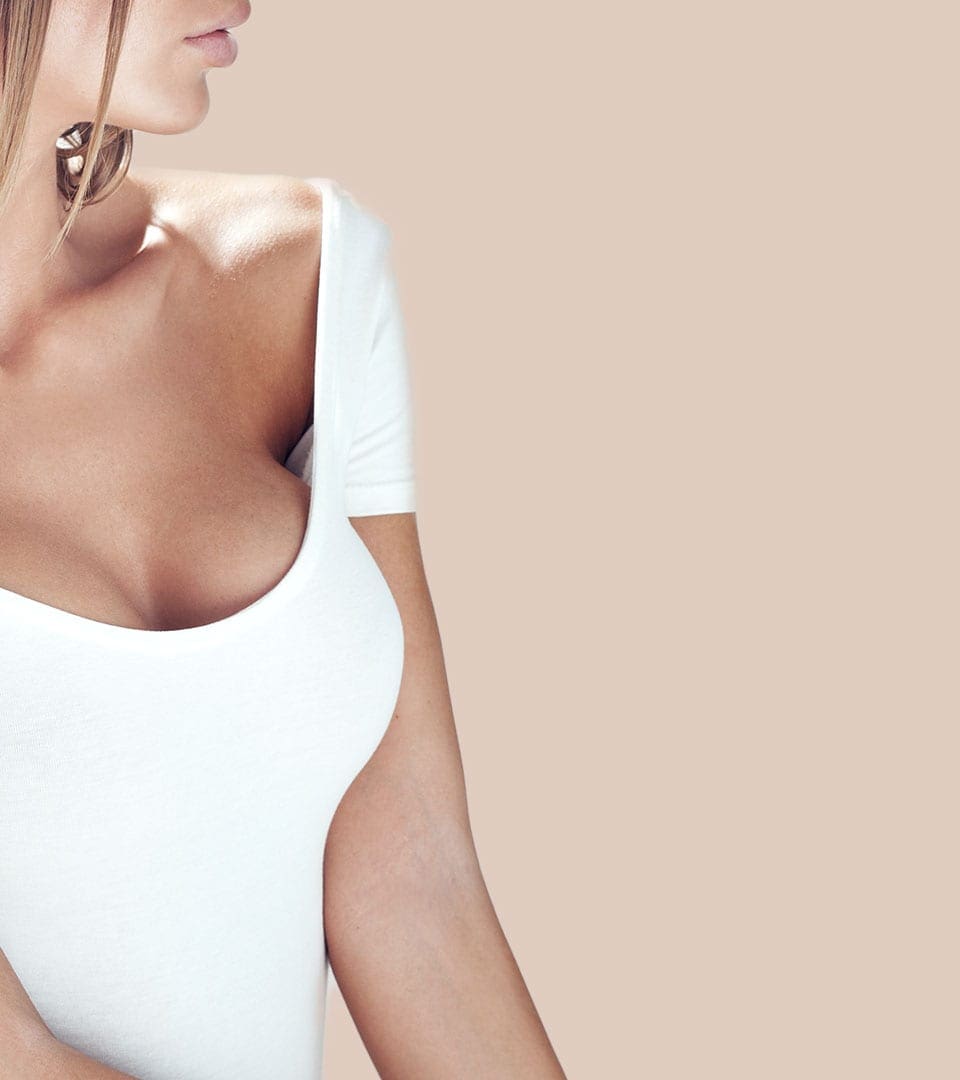 A breast uplift is performed under general anaesthetic. By making a small incision on each breast, your surgeon can effectively lift and stitch the skin into a new position, alongside the removal of excess skin, and the repositioning of the nipples to ensure that the outcome is as desirable and natural-looking as possible. Patients who are looking for a fuller effect from their results are often advised to consider the uplift/augmentation combination procedure, which is a longer process that involves the insertion of implants. See our breast augmentation page for more information.